About Avy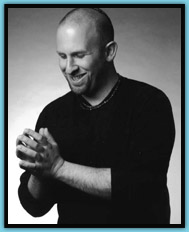 As a teenager, Avy Schreiber began to understand the scope of his talent one afternoon while walking with his father in suburban Detroit. Passing a construction site, Avy nonchalantly said, "That drill is in the key of D, Dad."
He didn't yet realize what a gift perfect pitch can be, but that would all change.
Thus began an international career as a singer, pianist, and songwriter that has taken Avy to Carnegie Hall in New York City, The White House, Hong Kong and Jerusalem. With an infallible ear and world-renowned acclaim, Avy leads fellow musicians in a cappella performances with such groups as Kol Zimra and Beat'achon. His credits include eight albums, for which he wrote, arranged and performed various songs and performances with musicians from all over the globe.
When not on the concert stage, Avy provides music for all types of events including weddings, cocktail parties, corporate functions, philanthropic dinners and bar/bat mitzvahs. He performs both as a solo musician and with specialized musical ensembles that he creates for individual clients' needs.
Let Avy "set the tone" for your upcoming event, and the memories will last a lifetime.